2100 Manchester Road, Suite 908, Wheaton, IL 60187
630-634-5050

Wheaton Divorce Over 50 Lawyers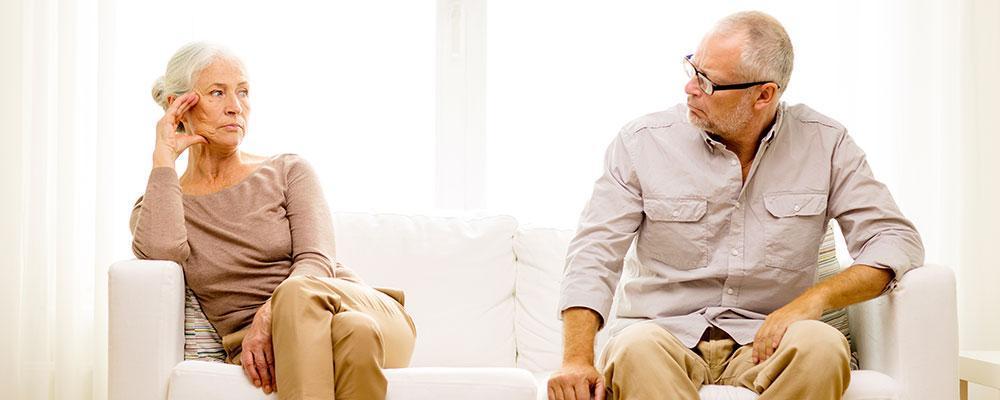 Attorneys for Older Clients Facing Divorce in DuPage County and Kane County
Getting divorced is never easy, but if you are older and are nearing retirement age, a divorce can be especially challenging. At Goostree Law Group, our experienced divorce lawyers understand the difficulties associated with a divorce involving spouses over 50, and we are sensitive to the needs of our older clients. Our team offers compassionate guidance and skilled representation to clients who are going through the process of a "gray divorce."
The Rise of Older Divorce
Over the last three decades or so, the divorce rate among American adults age 50 and over has more than doubled. Today, about 25 percent of divorce cases throughout the country are so-called "gray divorces." According to various studies, the rise in the rate of divorce for older adults is linked to a number of factors, including Americans living longer than those in previous generations did and the modern social acceptance of divorce. With an average of 20-25 years of life expectancy after retirement, fewer and fewer older adults are willing to spend those years trapped in unhealthy and unhappy marriages.
At Goostree Law Group, our lawyers recognize that a substantial number of older divorce cases involve couples who have been married for many years. It is not unusual, in fact, for us to see cases in which neither spouse has much life experience as a single adult. For such a person, the idea of getting divorced can be terrifying. With more than 80 years of combined experience in the practice of family law, our team is equipped to compassionately help you manage your divorce no matter what challenges you may be facing.
Important Issues in a Gray Divorce
If you are over the age of 50 and a divorce is imminent, you and your spouse will be required to address a number of considerations. These include but are not limited to:
At Goostree Law Group, our lawyers can also help you address many of the practical concerns associated with your divorce as well. For example, we understand the impact that your divorce can have on your relationship with your adult children, and we will work with you in preventing serious problems. Additionally, we provide guidance with drafting prenuptial agreements for older adults who are looking to get married again.
Call Our Office Today
If you would like to learn more about our firm and how we can help with your case, contact our office. Call 630-634-5050 to schedule a free consultation and case review at Goostree Law Group today. Our lawyers serve clients in Wheaton, St. Charles, Kane County, DuPage County, Kendall County, and throughout Northern Illinois.