2100 Manchester Road, Suite 908, Wheaton, IL 60187
630-634-5050

Divorce After Retirement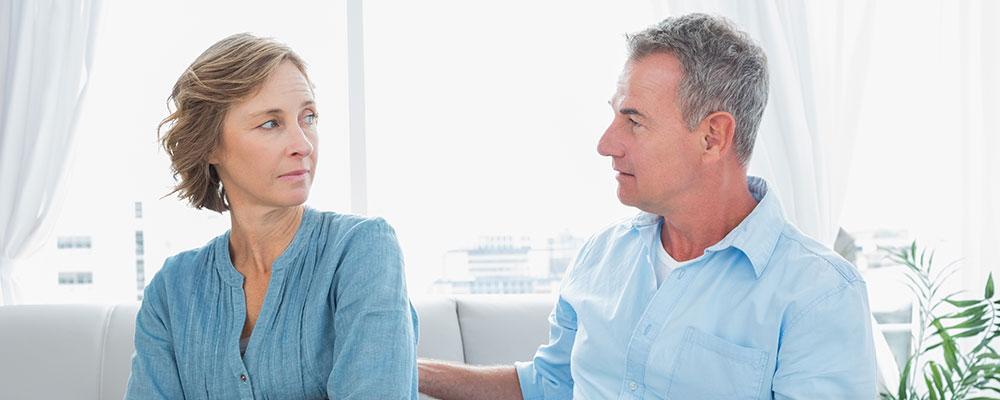 DuPage County Attorneys for Divorces in Which One or Both Spouses Are Retired
Statistics from around the country show that the divorce rate among adults age 50 and over has dramatically increased over the last few decades. There are many factors that contribute to this increase, including the fact that Americans are generally living longer, healthier lives than they did in previous generations. As the average life-expectancy as gone up, the typical retirement age has remained roughly the same—usually around age 65. For some couples, the post-retirement time together represents the happiest years of their lives. For others, however, things are not quite so blissful.
At Goostree Law Group, we know that the decision to pursue a divorce after you, your spouse, or both of you have retired is a difficult one. Ending your marriage at such a point can also raise many serious questions about how you will support yourself in your later years. The good news is that you do not need to look for the answers alone. Our experienced elder divorce attorneys can help you protect your rights and best interests as you work your way through the divorce process and beyond.
Retirement and Spousal Maintenance
If either you or your spouse are already retired by the time you file for divorce, there is a good chance that the court will not order spousal maintenance to be paid. Illinois law bases maintenance calculations on the income of each spouse, and income is often minimal or non-existent after retirement. Instead, retirees tend to live on their retirement savings and earned social security benefits—neither of which are considered income for the purposes of maintenance. Therefore, an equitable division of marital assets is crucial in securing the resources you need to support yourself following a post-retirement divorce.
Dividing Retirement Accounts and Pensions
Assuming that you and your spouse have been married for a substantial amount of time, the contents of your retirement accounts will probably be considered part of the marital estate. This means that each of you will be entitled to an equitable portion of the retirement savings as a result of the divorce. It can be complicated to divide employment-based plans such as 401(k) accounts or non-employment-based savings such as Individual Retirement Accounts (IRAs), but the attorneys at Goostree Law Group are equipped to help. We work closely with accountants and other financial professionals whose expertise is useful in determining the value of the marital portion of such accounts. From there, we will work to negotiate a fair settlement agreement and ensure you have what you need.
Employer-paid pensions can create unique challenges in a divorce after retirement. Many pension plans have complex vesting rules, as well as strict disbursement schedules, which could make it difficult for you to get the money you need when you need it. Our lawyers will conduct a full review of your retirement portfolio and work with you in making the best decisions possible regarding your future.
Social Security Benefits
While work-based social security benefits are not considered income for the purposes of calculating maintenance in Illinois, they can be an important part of your post-divorce financial plan. Depending on your situation, you may wish to claim social security benefits under your own work history or that of your ex-spouse. Claiming early retirement benefits could be an option as well, with benefits available as early as age 62. It is important, however, to speak to a qualified lawyer before you make any decisions regarding social security benefits. Hasty choices could leave you struggling to make ends meet while you wait for disbursements from a structured pension plan, 401(k), or IRA.
Schedule a Free Consultation
To learn more about getting divorced after retirement in Illinois, contact our office. Call 630-634-5050 to schedule a free consultation with a member of the team at Goostree Law Group today. Our attorneys serve clients in St. Charles, Elgin, Sugar Grove, Batavia, Wheaton, Naperville, Downers Grove, Lombard, Kane County, DuPage County, Kendall County, and the surrounding areas.